Vipers Pro Basketball 3-on-3 Basketball Tournament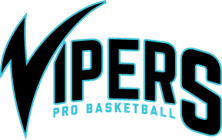 Lake County's very own Vipers Pro Basketball Team is coming to Gurnee Days! The Vipers will be offering a 3-on-3 Basketball Tournament from 9:00a-5:00p (time dependent upon number of teams) for teams of children between 8 and 16 years of age. Four age divisions will be offered including 8/9 year-olds, 10/11 year-olds, 12/13 year-olds and 14-16 year-olds. Entry fee of $59 per team includes a T-shirt. There is a minimum of two teams per division or maximum of 24 teams per division.
Vipers Basketball Players will be on hand during the event where you can share experiences and get tips from the pros! For more information and to register your team for this event please see the contact information and the registration link below. All registrations handled directly by Vipers Pro Basketball.